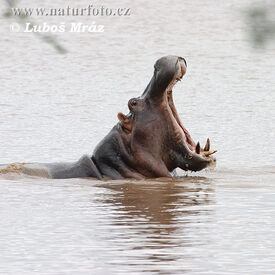 HIPPOPOTAMUS AMPHIBIUS
The Hippopotamus (a.k.a Water horse) is one of the Deadliest creatures on Earth. It's Teeth are like Swords, fearsome weapons for battling other Hippos.
These creatures have killed more people than lions or even crocs.
The Hippo has to be on my deadly 60 list because its HUGH SIZE, it's AWESOME SPEED, those LETHAL TEETH and unpredictable nature . . . just as had the team to help me out at a really tight spot.
Deadly 60 wild cards
Edit